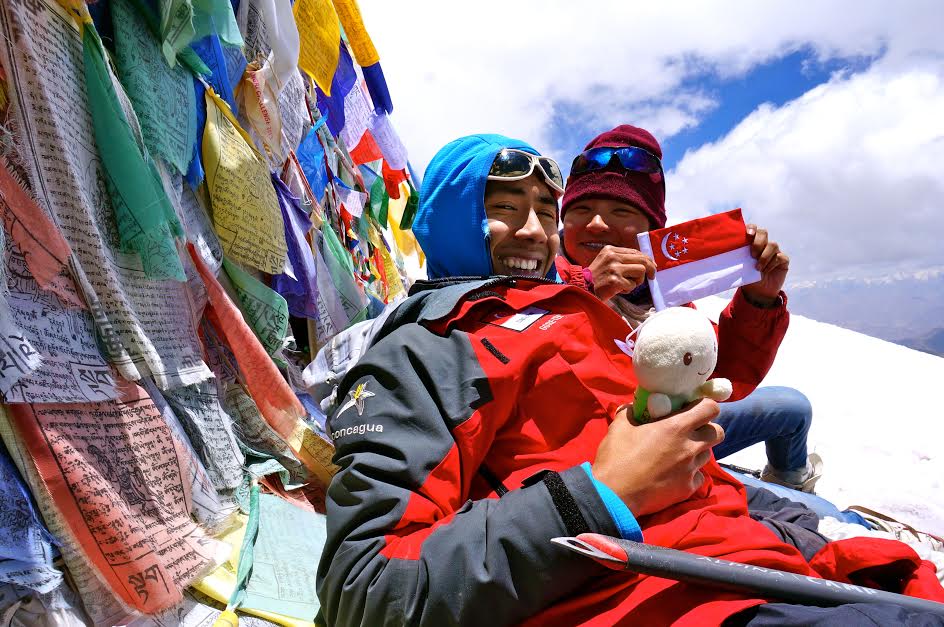 "You have to be comfortable with the uncomfortable" ~ Jeremy Tong
Jeremy Tong is a traveller, adventurer and mountaineer. He has conquered many mountains throughout his 12 years of climbing. Some of these mountains include Mera Peak in Nepal, Aconcagua in Argentina and Lenin peak at Kyrgyzstan.
He currently plotting his way to the highest mountain in the world, Mt Everest next year. You can help him with his adventure by contributing here.
Even $20 will be $20 less that he'll have to raise.
Show Notes
How Jeremy and Bryan met [02:00]
Army day [2:44]
How did a hobby turn into Mt Everest [5:00]
Mt Everest [7:20]
Lesson learnt from past failed submit [8:00]
Training routines for Everest [12:00]
Epic failures in Nepal [14:00]
Expedition in Kyrgyzstan  [16:10]
Mt Aconcagua, Argentina   [21:1 0]
How did Jeremy fall into mountaineering [22:10]
Advice to the young mountaineers [25:30]
What to prepare before climbing Mount Everest [26:50]
Toughest period of his life [30:50]
Pressure from society [32:30]
Balance of passion and an 8-year relationship  [33:20]
Plans after climbing Everest  [35:10]
Links Mentioned
Connect with Jeremy Tong:
Website | Donate to his Everest Trip
Mount Kilimanjaro, Africa
Lenin Peak, Kyrgyzstan
Mount Aconcagua, Argentina
Mount Ophir, Malaysia
Diploma in Outdoor and Adventure, Republic Polytechnic
Mount Everest
Down suit
Edmund Hillary
Tenzing Norgay
Seven Summits
Into Thin Air by Jon Krakauer and Randy Rackliff
Mountain Madness by Robert Birkby
Journey to the Ends of the Earth by Khoo Swee Chiow
K2
Khoo Swee Chiow
Everest for Cancer