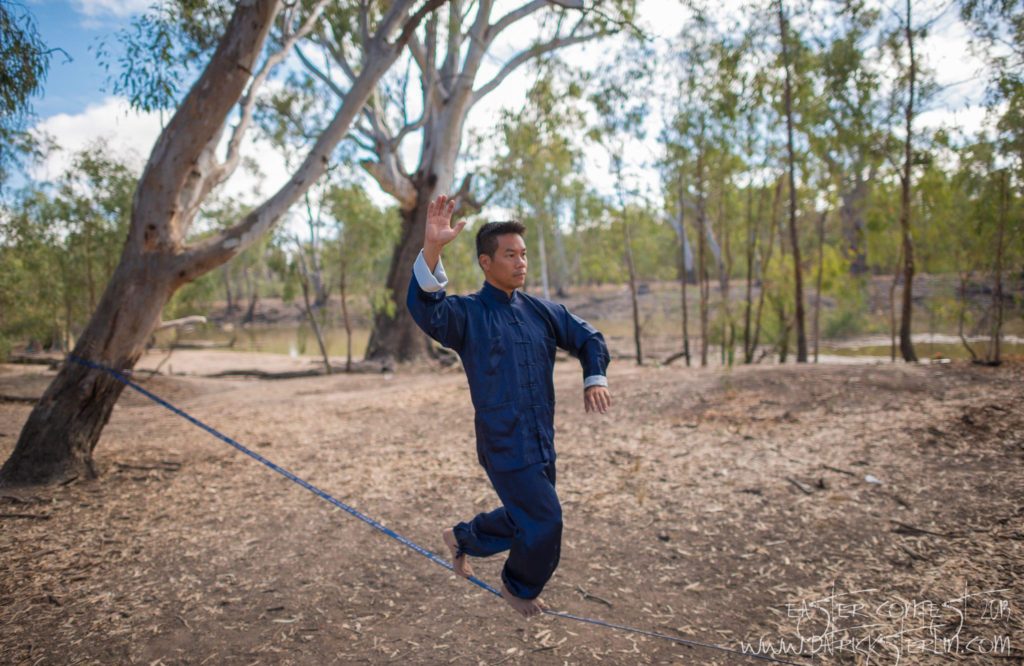 "Always challenge your teacher. The second your teacher fubar you from challenging him or her. He is no longer your teacher."
– Richard Chong
Richard Chong retired from the Australian Army at the peak of his military career as a Paratrooper after more than 13 years of service, serving in multiple deployments at several theatres of conflict around the globe.
He is also a practitioner of several martial arts codes including Krav Maga, Silat, Filipino Martial Arts, slacklining and body flying.
In 2010, Richard was my first Couchsurfing host in Melbourne and he had opened up my world. We became good friends and he brought me to my first indoor skydiving experience in KL. I couldn't pass up this opportunity to interview him when he passed by Singapore.
In this conversation, we spoke about:
Richard stories as a paratrooper in the Australian army
How Richard became one of the first person to be paid for teaching slacklining in Melbourne
Self-defence advice for solo-travellers
and much more…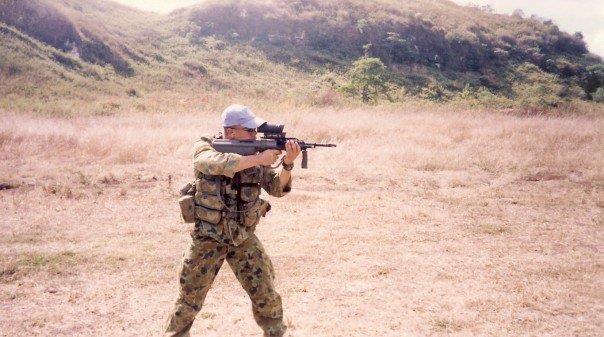 "The problem with complaining is.. you just piss people off."
– Richard Chong
If you've only got 3 minutes, here's a short video on (The Joy and Wonders of Solo Travel)


---
This podcast is brought to you by Altizen. If you don't know already, research is concluding that sitting all day is terrible for you ("Sitting is the new smoking" is the new health phrase).  If you are like me, I went to Ikea and tried one of the self-cranking desk – it's not for me.
Altizen desk is a smart motorized workstation that transforms the tabletop into a healthy standing desk. It is also intelligent – it tracks and coaches you to develop this new habit with its sensors and smartphone app.  Models start at $1,349. Check out Alitizen.com to see which one might be right fit for you. If you decide to get one, quote "MISFITS" to get $400 off Altizen immediately! Offer is limited to the first 10 customers.
Click "continue reading" for the link and show notes…
QUESTION(S) OF THE DAY: What was your favourite quote or lesson from this episode? Please let me know in the comments.
Show Notes
How did Richard and Bryan first meet? [0:02:17]
Richard Chong on his childhood [0:12:30]
Does Richard face any racism while growing up in Australia? [0:14:03]
What led Richard to join the Australian Army [0:19:30]
Richard Chong's experiences as a paratrooper in the army? [0:27:40]
How did Richard carry a 3-wheel truck up a mountain? [0:32:32]
How did Richard cope with the loss of fellow men? [0:35:05]
Why did Richard choose to leave the army? [0:42:32]
Richard Chong shares the difference between a Soldier and a Warrior [0:52:07]
Richard Chong shares experience of his first day after leaving the service [0:56:48]
What are the few factors that caused Richard to get into depression after leaving the army? [0:58:57]
Richard Chong shares his experience in a mental facility [1:04:19]
What had Richard learnt from solo-traveling? [1:12:19]
Why does Richard carry a knife wherever he goes? [1:16:22]
What self-defence advice would Richard give to solo female travellers? [1:21:11]
How does Richard feel about living the 'retired life' for 10 years now? [1:32:47]
How did Richard become the first person in Victoria, Australia to be charging for slacklining? [1:37:39]
Links Mentioned
Connect with Richard Chong:
Website (CASD) | Facebook
Shantaram by Gregory David Roberts
Life on Earth by David Attenborough
Tactical Writing Pen by Hardcore Hardware
Thanks for listening!
And if you have any experience with anything we talked about, I'd love for you to open up in the comments.
If you enjoyed this episode, please share it using the social media buttons you see at the bottom of the post.
Share your story in the comments.
Also, please leave an honest review for Misfits Podcast on iTunes. Ratings and reviews are extremely helpful and greatly appreciated! They do matter in the rankings of the show, and I read each and everyone of them.
Special thanks to Richard for sharing these experiences. Until next time!