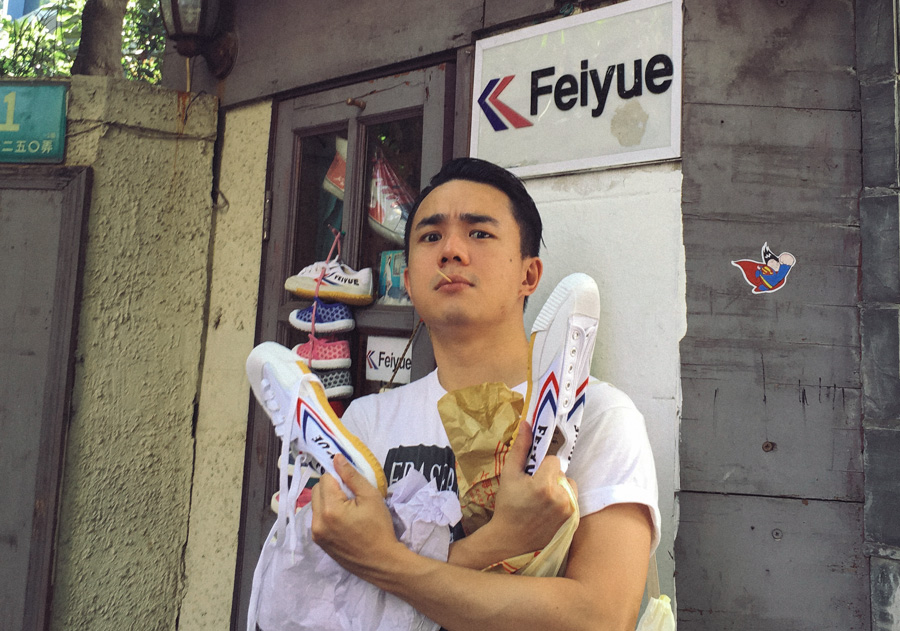 "Ownself check ownself"
– Wayne Cheong
Wayne Cheong is the head writer for Esquire Singapore. He is a two-time recipient of the MPAS (Media Publishers Association of Singapore) "Journalist of The Year", for both 2014 and 2015.
He has interviewed numerous iconic personalities, including Neil DeGrasse Tyson, Dev Patel, Colin Schooling, "The SMRT Vigilanteh" and Eric Bana, amongst others.
On the side, Wayne performs standup comedy regularly. He has performed at Singapore Comedy Fringe Festival, Talk Cock Comedy 2015 as well as regular improv nights together with other comedians.
In this episode, we talked about
Wayne's interview process: from crafting questions to writing the article
Esquire's hiring process
Recommendations for Japan
and much much more…
If you've only got 2 minutes, here's a short video on (How to 'Not" to get a job at Esquire)


Click "continue reading" for the link and show notes…
QUESTION(S) OF THE DAY: What was your favourite quote or lesson from this episode? Please let me know in the comments.
Show Notes
How did Wayne first get introduced to me [0:02:18]
Wayne's research process before his interview [0:07:29]
Wayne shares common mistakes when crafting interview questions [0:13:09]
Wayne shares advice on asking following up questions [0:17:21]
Wayne shares advice on creating rapport with the interviewees [0:22:33]
Wayne on planning an ideal interview scenario [0:26:07]
Wayne on his personal interviewing style [0:29:19]
What are the common themes that Wayne likes to cover with his interviewees? [0:44:45]
How does Wayne produce an article from his raw interview materials? [0:51:56]
Wayne shares advice on how to stay inspired to write? [0:58:50]
Wayne shares common misconception of working at Esquire [1:04:50]
What is Wayne's definition of lazy writing [1:12:02]
Wayne on the difference between a good writer and a great writer [1:13:47]
Wayne recommendation for Japan [1:16:43]
Wayne shares his experience on interacting with people as an introvert [1:23:34]
Why does Wayne perform stand-up comedy? [1:25:22]
Links Mentioned
Studio Ghibli
Blue Blue 
Ragtag (second-hand store)
Kindal (second-hand store)
Shimokitazawa
Arkham Asylum by Grant Morrison & Dave McKean
Exit Through the Gift Shop by Banksy
The Act of Killing by Joshua Oppenheimer
Stephanie Dogfoot
Jacky Ng
Thanks for listening!
And if you have any experience with anything we talked about, I'd love for you to open up in the comments.
If you enjoyed this episode, please share it using the social media buttons you see at the bottom of the post.
Share your story in the comments.
Also, please leave an honest review for Misfits Podcast on iTunes. Ratings and reviews are extremely helpful and greatly appreciated! They do matter in the rankings of the show, and I read each and every one of them.
Special thanks to Wayne & Zul for making this happen. Until next time!