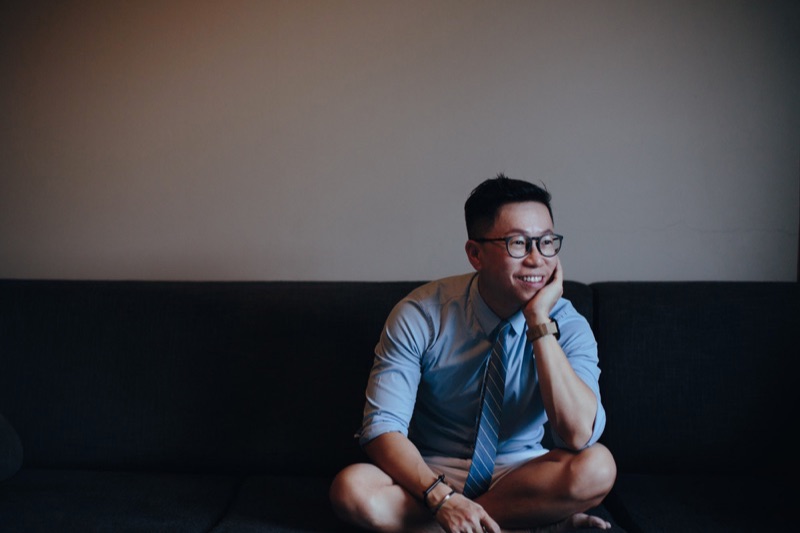 "It is not a failure if there are lessons to be learnt from it."
– Daniel Lim
Daniel Lim is an entrepreneur and business coach.
His coaching and training practice aims to help people to redefine success, build businesses and do work which is aligned with their values and purpose.
Daniel's former design studio, Studio MDS work with clients such as Capella Hotels, Singapore Flyer and National Heritage Board.
In 2017, he designed and ran a retreat called #howtohuman for DesignSingapore Council.
In this conversation, we spoke about
The story of Daniel's burnout
Toxic behaviour in the workplace
Characteristics of people that who should not be an entrepreneur
and much more!
If you've only got 2 minutes, here's a short video on (How to Let Your Passion Make Money for You):


Click "continue reading" for the link and show notes…
QUESTION(S) OF THE DAY: What was your favourite quote or lesson from this episode? Please let me know in the comments.
Show Notes
How does Daniel answer the question of "What do you do?" [00:53]
Daniel Lim on his childhood growing up [11:20]
Daniel Lim on his first entrepreneur journey [32:33]
Daniel Lim shares characteristics of bad clients [53:27]
How did Magic Mushroom evolve into StudioMDS? [01:04:19]
What is Daniel's favourite failure that planted a seed for later success? [01:10:24]
What are the signs of a burnout? [01:23:44]
Daniel Lim shares the most common misconception of psychotherapy [01:27:34]
How does Daniel's define the currencies of life? [01:41:37]
How does Daniel define happiness? [01:45:12]
Daniel Lim on following your passion [01:51:51]
What are lessons that need to be unlearnt for one to be happy [01:57:04]
How does Daniel Lim think about designing a retreat for Design Council Singapore? [02:00:19]
What did Daniel after running the retreat? [02:09:50]
What are the mental blocks creative faces when he transits to being an entrepreneur? [02:12:49]
What are the characteristics of people who should not be entrepreneurs? [02:17:46]
Links Mentioned
Connect with Daniel Lim:
Website | Instagram | Litolabs
Conversation with God by Neale Donald Walsch
The Power of Now by Eckhart Tolle
Working with Shenpa (Getting Hooked) in Meditation by Pema Chodron
Kindle Paperwhite (Carousell seller)
Akina Nakamori
Thanks for listening!
And if you have any experience with anything we talked about, I'd love for you to open up in the comments.
If you enjoyed this episode, please share it using the social media buttons you see at the bottom of the post.
Share your story in the comments.
Also, please leave an honest review for Misfits Podcast on iTunes. Ratings and reviews are extremely helpful and greatly appreciated! They do matter in the rankings of the show, and I read each and every one of them.
Special thanks to Danny for the heartfelt conversation. Until next time!