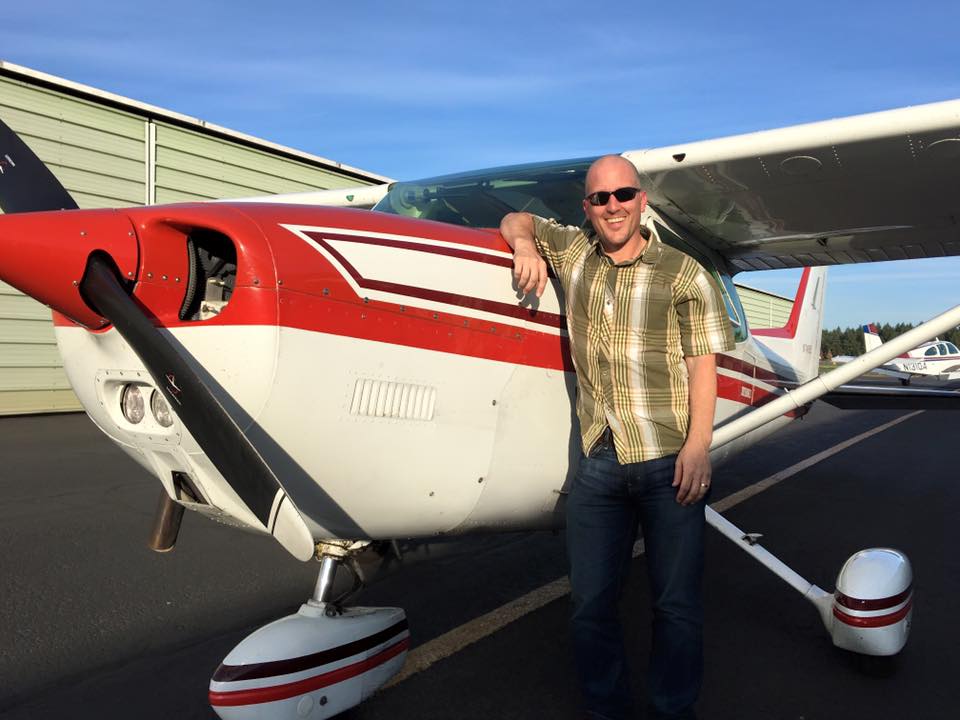 JR Hinds is the owner of Hinds and Associates, specialising in employer-sponsored health insurance plans. Today, over 90% of his business is developed through referrals.
He has a private pilot's license and flies a Cessna 172. He also jumped out of an airplane twice (but never one that he was flying).
JR rappelled down the building the day before his wedding day and threw a surprise wedding for his 50 guests.
One of his favourite things to do is to spend time with his 4 nephews and his niece.
In this conversation, we spoke about
Learnings from the World Domination Summit
Conference hacking
JR's personal mission statement
and much more!
JR apologise for the wrong mention of "Yes Marsha Marsha". It's Yes Yes Marsha.
There was a lot of nervous laughter in this episode – mainly from me. Listen to the podcast to know why.
I hope you enjoy this conversation as much as I did.
Click "continue reading" for the link and show notes…
QUESTION(S) OF THE DAY: What was your favourite quote or lesson from this episode? Please let me know in the comments.
Show Notes
The story of how JR and Bryan met [00:48]
What did JR and Bryan learnt from the World Domination Summit [11:06]
Why did JR transformed his life-insurance revenue stream into an employee health insurance? [01:15:09]
JR shares his insurance business referral system [01:23:15]
JR personal introspection routine [01:30:49]
Links Mentioned
Connect with JR Hinds:
Website | Linkedin
World Domination Summit
Yes Yes Marsha
Jan Keck, Ask Deep Questions
David Fugate from Launch Book
Vanessa Van Edwards, Science of People
Publisher Market Place
Ryan Holiday
Jonathan Fields
Derek Sivers
The Strength of Weak Ties (Stanford) by Granovetter Mark
Things3
Salesforce 
Introduction email template from JR
Shift! by Craig Elias (Trigger event selling)
Miracle Morning by Hal Elrod
Seven Habits of Highly Effective People by Stephen R. Covey
JR Hinds Personal Mission Statement
Thanks for listening! 
Please leave an honest review for Misfits Podcast on iTunes. Ratings and reviews are extremely helpful and greatly appreciated! They do matter in the rankings of the show, and I read each and every one of them.
Special thanks to JR. A new friend. Hope we meet again soon!