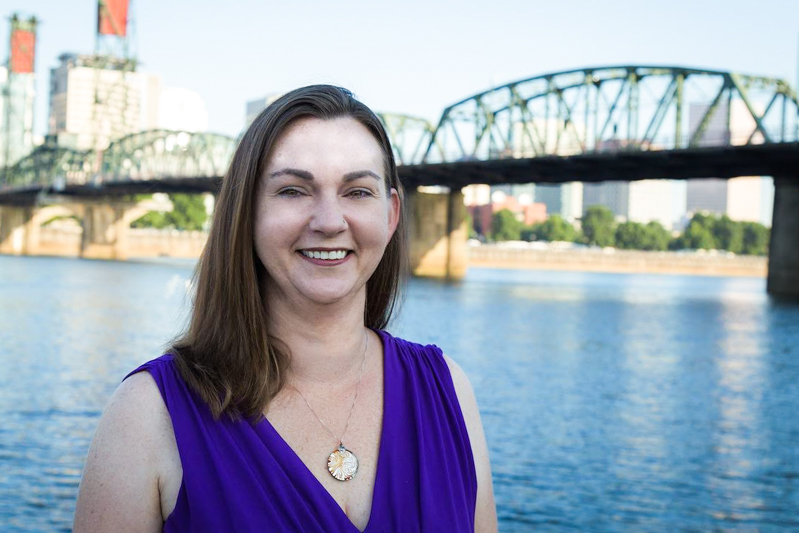 "I don't think we ask deep enough questions and give young people enough credit for being able to have those answer within themselves."
– Michelle Jones
Michelle Jones is the founder of a higher education institution, Wayfinding Academy. It is a new 2-year college aiming to revolutionize higher education. They have been approved to offer Associate's degrees by Oregon's Higher Education Coordinating Commission.
She has taught in traditional colleges for 15 years. Some of the institutions include (but not limited to) Boston University,  University of New Mexico and Concordia University of Portland.
Michelle is also the organizer of TEDx Mt Hood for the last 8 years.
Wayfinding Academy is currently having a GoFundMe crowdfunding campaign from June 17th – July 27th to raise $60,000. Thier goals are to double their student body size, launch a second program, and impact twice as many lives. Donate here. (I have made a donation of $250.)
In the podcast episode [02:40:00], you can listen to a conversation with a student (Meg Lamberger) of the Wayfinding Academy about her experiences.
Enjoy this incredible conversation! It was very eye-opening for me.
In this conversation, we spoke about
How Michelle started Wayfinding Academy with a personal budget of $15,000 for 2 years
Why Wayfinding Academy doesn't have grades
The importance of guides in a student's growth
and much more!
If you've only got 2 minutes, here's a short video – Put it Online or Not?


Click "continue reading" for the link and show notes…
QUESTION(S) OF THE DAY: What was your favourite lesson from this episode? Please let me know in the comments.
Show Notes
How did Michelle get the title of "magician" at the World Domination Summit [01:00]
What gave Michelle the impetus to start the Wayfinding Academy [09:55]
Did Michelle face any self-doubt before starting the Wayfinding Academy [26:55]
The journey of Wayfinding Academy's Crowdfunding Campaign [37:52]
How does Michelle's personal financial plan look like before embarking on starting Wayfinding Academy [51:16]
Why did Michelle choose to live in a tiny house? [55:33]
How does Michelle introduce the Wayfinding Academy to a parent? [01:08:42]
Why did Michelle decide to categorise Wayfinding Academy as a non-profit organisation? [01:20:55]
Why did Wayfinding Academy remove grading? [01:25:22]
What's the philosophy behind the curriculum planning of Wayfinding Academy? [01:34:26]
Michelle explains her philosophy behind optimum class size and community size [01:41:04]
How does Wayfinding Academy explore the question of "Who are you?" [01:45:50]
What does Michelle look for when hiring "Guides" for Wayfinding Academy [01:52:00]
How do "Guides" get matched with the students? [01:57:39]
How did Wayfinding Academy spend $200,000 from the first crowdfunding campaign? [02:09:25]
What is Lifelong Wayfinding? [02:19:01]
Interview with Wayfinding Year 1 student, Meg Lamberger [02:50:00]
Links Mentioned
Connect with Michelle Jones:
Website | Linkedin | Facebook | Instagram
Photo Credit:
World Domination Summit
The $100 Startup by Chris Guillebeau
TEDx MtHood
SuperThank – radical gratitude for stuff that matters
One Week Job by Sean Aiken
The Alchemist by Paulo Coelho
Brooks Cascadia (Mens | Women)
Power of Why by Simon Sinek
Thanks for listening!
And if you have any experience with anything we talked about, I'd love for you to open up in the comments.
If you enjoyed this episode, please share it using the social media buttons you see at the bottom of the post.
Share your story in the comments.
Also, please leave an honest review for Misfits Podcast on iTunes. Ratings and reviews are extremely helpful and greatly appreciated! They do matter in the rankings of the show, and I read each and every one of them.
Keep up the good job, Michelle. Until next year!