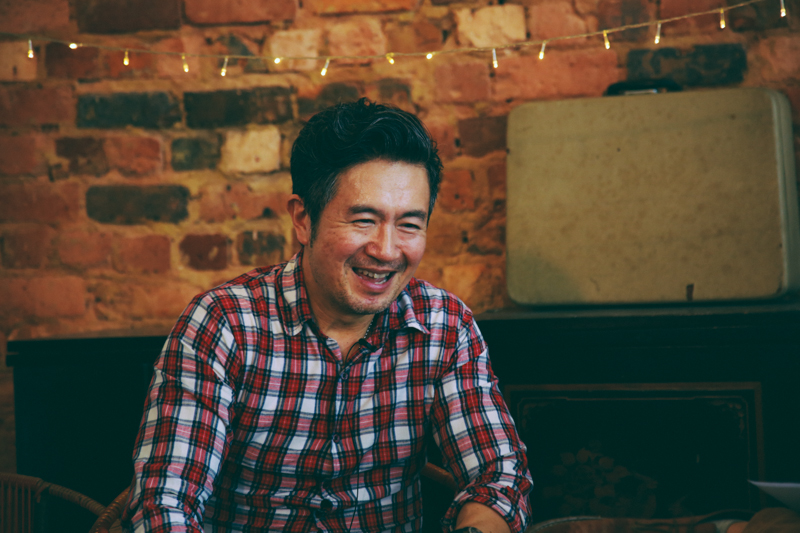 Adrian Pang is an artistic director, actor and host. He is also the co-founder of Pangdemonium Theatre Company with his wife, Tracie Pang.
He has won "Best Actor" award at the national Life! Theatre Awards and the 14th Asian Television Awards (ATA).
Adrian has appeared in numerous local and international films including Forever Fever, The Carrot Cake Conversations, Unlucky Plaza and Blackhat.
He also co-wrote, produced and starred in Six Weeks, which aired on MediaWorks in 2004.
Pangdemonium is currently putting on a play, The Pillowman" till March 2017.
"A writer of short stories is being questioned by the police regarding a series of child murders. What do his stories have to do with the gruesome deaths? Why is his brother, a gentle man-child with special needs, being locked up in the next room? Exactly who, or what, is "The Pillowman"? And "what's in the box?"…"
I hope you enjoy this episode with Adrian Pang.
you've only got 2 minutes, here's a short video on (Are You Avoiding the Hard Question in Life? | Adrian Pang)
Click "continue reading" for the link and show notes…
QUESTION(S) OF THE DAY: What was your favourite quote or lesson from this episode? Please let me know in the comments. 
Show Notes
Adrian Pang on his childhood [1:09]
How has Adrian's rebellion contributed to Adrian's success? [14:43]
Adrian Pang on being grateful? [25:30]
How did Adrian end up studying in Keale University in Britain? [35:36]
Why did Adrian give up his law studies? [38:25]
How did Adrian once had ZERO balance in his bank account? [41:59]
How did Adrian find acting jobs in the early days? [46:30]
How did Adrian get selected to act in Forever Fever? [50:22]
Why did Adrian decide to move back to Singapore? [52:30]
Adrian Pang on Six Weeks – a mini-series that he co-wrote [1:01:35]
Does Adrian still write these days? [1:03:13]
How would Adrian compare his acting then and now? [1:07:16]
How does Adrian approach researching when given a new role? [1:15:04]
How would Adrian advice one to effectively spent 5 years to be a professional actor? [1:20:35]
Why does Adrian compare an actor to a garbage collector? [1:25:56]
How does Adrian describe theatre? [1:29:06]
What does Pangdemonium consider before committing to turn a script into a production?? [1:33:14]
Links Mentioned
Connect with Adrian Pang (Pangdemonium):
Website | Facebook | Instagram | Twitter
Forever Fever (1998)
To Kill a Mocking Bird by Harper Lee
Seven Up! (Documentary)
Sex. Violence. Family Value. by Ken Kwek
Thanks for listening! And also special thanks to Adrian. Until next time!