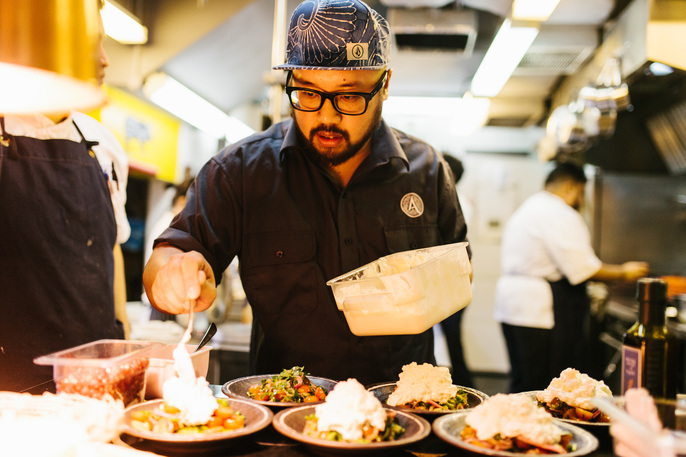 "Chefs need arrogance, business that wants to build a brand needs arrogance"
– Bjorn Shen
Bjorn Shen (IG: @bjornshen) is the chef-owner of Artichoke, Bird Bird and an ice-cream brand, Neh Neh Pop – their Instagram feed make my stomach growl.
Bjorn Shen is also the author of the Artichoke cookbook and writes a monthly column titled "Bjorn says" for Time Out Magazine.
On the side, he also is a lecturer at Culinary Institute of America.
In this conversation, we spoke about:
Story of Bjorn getting robbed while working in a 7/11 store
Advice on structuring rental agreement
How Bjorn lost $230,000 in 3 months with OverDough
Why does Bjorn insist taking his staff on oversea trips and lots more
If you've only got 4 minutes, here's a short video on (How Did Bjorn Shen losing 230K in 3 months?)
This is an interview I will hold close to my heart. Hope you enjoy it!


Click "continue reading" for the link and show notes…
QUESTION(S) OF THE DAY: What was your favourite quote or lesson from this episode? Please let me know in the comments.
Show Notes

Bjorn Shen on his childhood [1:40]
How did Bjorn end up studying hospitality in Brisbane, Australia? [7:52]
What did Bjorn learn from his mentor [19:06]
What other mentors or incidents have contributed to your success? [24:12]
How much money did Bjorn spend to kickstart Artichoke? [29:24]
How much financial leeway should one prepare when opening a restaurant? [30:25]
What were the few breaks that lifted Artichoke off ground zero? [38:35]
How did Bjorn find the current location of Artichoke? [40:07]
Bjorn shares advice on structuring rental agreement [47:10]
Would Artichoke be a success if it was opened 5 years later? [53:09]
What experiences shaped Bjorn anti-fine dining stance? [54:30]
Why does Bjorn place emphasis on his staff? [56:27]
How does Artichoke attract talents? [58:45]
What does the hiring process of Artichoke look like? [1:00:22]
Why does Bjorn close his restaurants to take his staffs on company vacation? [1:01:56]
Bjorn shares his experience of burning out in the F&B industry [1:12:05]
Bjorn shares his experiences working with the new generation of chefs [1:15:50]
Does Bjorn still cook in the kitchen? [1:18:59]
Bjorn shares advice on managing people [1:21:14]
Why did OverDough close 3 months after opening? [1:31:16]
Why does Bjorn teach at Culinary Institute of America (CIA)? [1:36:14]
Bjorn describes the new generation of student chefs from CIA [1:38:13]
Why did Bjorn start Bird Bird? [1:41:33]
Why did Bird Bird move and change its concept? [1:45:42]
How did Bjorn got involve in Bro-Cation? [1:51:22]
How does Bjorn balance his bold character in his relationships? [1:57:06]
How does being a father affect Bjorn's view his life and business? [1:58:18]
Links Mentioned in the Episode
Connect with Bjorn Shen:
Artichoke | Instagram | PornHub (R21)
Penis Pocky by Christopher Behrens (M18)
Candlenut Restuarant
Wee Nam Kee Chicken Rice
Thanks for listening!
And if you have any experiences with anything we talked about, I'd love for you to open up in the comments.
If you enjoyed this episode, please share it using the social media buttons you see at the bottom of the post.
Share your story in the comments.
Also, please leave an honest review for Misfits Podcast on iTunes. Ratings and reviews are extremely helpful and greatly appreciated! They do matter in the rankings of the show, and I read each and every one of them.
Special thanks to Bjorn Shen for such generous stories. Until next time!