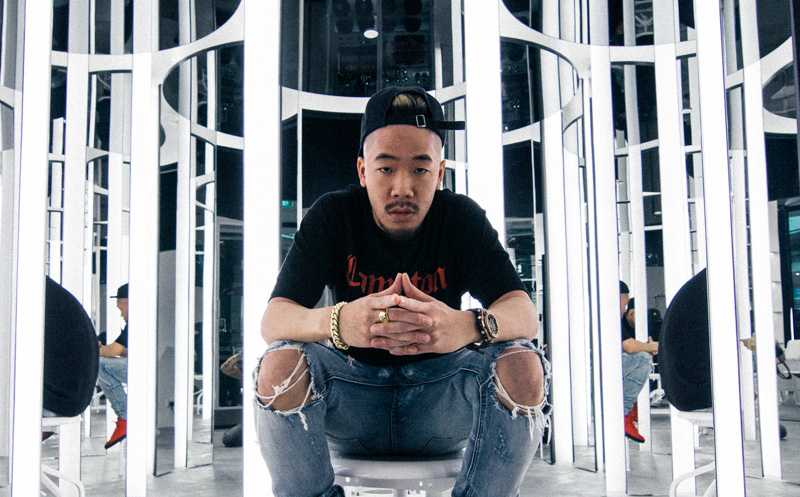 Pek Jin Shen, 25, better known by his stage name ShiGGa Shay is a Singaporean hip-hop artist, songwriter, director, and music producer.
In 2012, ShiGGa was named the "Unsigned Talent of The Week" by WorldStarHipHop.
He was the first Singaporean hip-hop Artist that made it to iTunes top chart with his song, LimPeh.
In 2016, ShiGGa Shay was invited by the US Ambassador to perform at the White House State Dinner after-party.
ShiGGa is also a founder member of hip hop group Grizzle Grind Crew, as well as production company Grizzle Films.
He films and art-directs most of his music videos.
In this conversation, we spoke about
ShiGGa Shay's vision for his career
How ShiGGa Shay dealt with the passing of his father
ShiGGa's advice for young budding artists
and much more!
If you've only got 2 minutes, here's a short video on (Dealing With the Death of His Father)


Click "continue reading" for the link and show notes…
QUESTION(S) OF THE DAY: What was your favorite quote or lesson from this episode? Please let me know in the comments.
Show Notes
ShiGG Shay on his childhood [0:02:01]
What is ShiGGa's on first paid performance [0:09:51]
ShiGGa Shay shares about his music's heroes [0:11:11]
When was ShiGGa Shay's first big break? [0:13:08]
What is the passion that drives ShiGGa? [0:13:55]
What was Jin Shen's parents' reactions to his career? [0:15:35]
ShiGGa Shay shares backstory of the song he did with Stefanie Sun [0:19:33]
Why did ShiGGa choose to study for a Diploma in Media and Communication? [0:25:52]
What was ShiGGa Shay's vision for his career? [0:28:02]
ShiGGa Shay on the passing of his father [0:32:48]
What is ShiGGa Shay's take on "making money" and "selling out" [0:37:36]
Mentors that helped ShiGGa Shay along his journey [0:40:10]
ShiGGa Shay shares what it means to be an all-rounded performer? [0:46:34]
ShiGGa Shay on "talent" vs "hard work" [0:50:01]
ShiGGa Shay shares advice for young artists? [0:57:52]
ShiGGa Shay shares what does it means to be a director? [1:06:37]
Why did ShiGGa Shay decide to take up the role in 3688? [1:07:59]
What did ShiGGa Shay learn from film director Royston Tan? [1:10:03]
Links Mentioned
Connect with ShiGGa Shay:
Website | YouTube | Twitter | Facebook | Instagram
Photo Credit: Daryl Adamz (Instagram)
Liang Wern Fook (Song-writer)
Simply, Love by Stefanie Sun and ShiGGa Shay
3688 by Royston Tan
The 48 Laws of Power by Robert Greene
Hip-Hop Evolution (2016)
Departures (2008)
Charlie Lim
Thanks for listening!
And if you have any experience with anything we talked about, I'd love for you to open up in the comments.
If you enjoyed this episode, please share it using the social media buttons you see at the bottom of the post.
Share your story in the comments.
Also, please leave an honest review for Misfits Podcast on iTunes. Ratings and reviews are extremely helpful and greatly appreciated! They do matter in the rankings of the show, and I read each and every one of them.
Special thanks to ShiGGa and Yasmeen. Until next time!