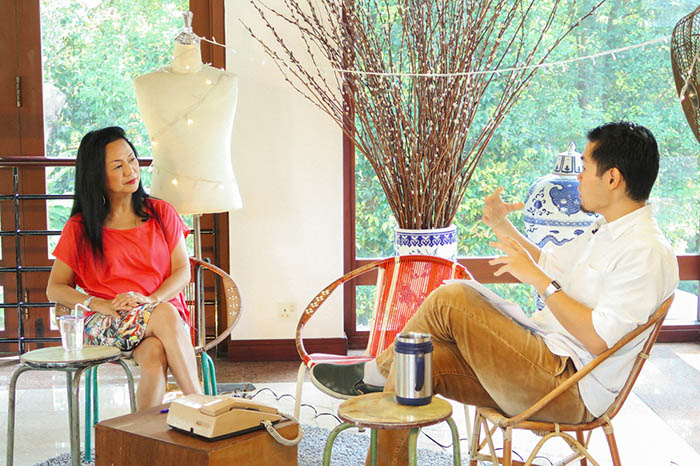 "If you allow all these barriers and challenges around you to impact you, you'll never walk out of the house and have terrible mental health. So, get over it."
– Claire Chiang
Claire Chiang is the co-founder of Banyan Tree Hotels & Resorts.
She was Singapore's Woman of the Year (1999).
She was the first of two women who to break the long-standing tradition of an all-male member of Singapore Chinese Chamber of Commerce & Industry (SCCI).
Claire is the chairperson of the Wildlife Reserves Singapore Conservation Fund, the Shirin Fozdar Program and the National Book Development Council of Singapore (NBDCS).
She occasionally contributes to and leads various committees in the Ministry of Manpower, Ministry of Defence, Ministry of Home Affairs, National Arts Council and Raffles Girls' Secondary School.
In this conversation, we spoke about
How to deal with the "glass ceiling"
How to be a mum while running a business
What Claire learnt from the study of Sociology
and much more!
I hope you enjoy this conversation as much as I do.
If you've only got 2 minutes, here's a short video on (The Truth About Shattering The "Glass Ceiling")
Click "continue reading" for the link and show notes…
Show Notes
Claire Chiang on her childhood [0:07:30]
Why did Claire choose to study Sociology? [0:14:11]
Claire Chiang on her parents' reaction to her studying oversea [0:18:43]
How does Claire define the study of Sociology? [0:21:37]
What lesson has Claire learnt from Sociology that she still carries today? [0:23:29]
Claire Chiang shares about the people she surrounds herself with [0:29:57]
Claire Chiang shares advice on imparting self-agency [0:38:30]
What are the characteristics of Claire's best mentee [0:54:56]
Claire Chiang shares advice on eliminating negative relationship [1:03:53]
Claire Chiang shares stories about her early travels [1:09:01]
Claire Chiang shares advice on raising a children while running a business [1:14:39]
How does Claire balance instilling discipline and creativity while raising a child [1:22:19]
What are the rules or habits that Claire has learned to build a successful marriage? [1:31:55]
Claire Chiang shares advice on juggling work and family duties [1:41:54]
Claire Chiang on "being water" [1:47:25]
What book would Claire give a class of year 3 Sociology students to read [1:56:05]
The first 90 minutes of Claire's day [1:56:35]
What areas of Claire Chiang's current life is she seeking to improve [2:04:34]

Links Mentioned
Man's Search for Meaning by Viktor E. Frankl
Wu Tang Association
Shrines and Streetlights by Ho Ren Chun
Water by Christopher Chang & Susan Ho Quek
The Qing Empire (TV Show)
Thanks for listening!
And if you have any experience with anything we talked about, I'd love for you to open up in the comments.
If you enjoyed this episode, please share it using the social media buttons you see at the bottom of the post.
Share your story in the comments.
Also, please leave an honest review for Misfits Podcast on iTunes. Ratings and reviews are extremely helpful and greatly appreciated! They do matter in the rankings of the show, and I read each and every one of them.
Special thanks to Claire Chiang. Until next time!