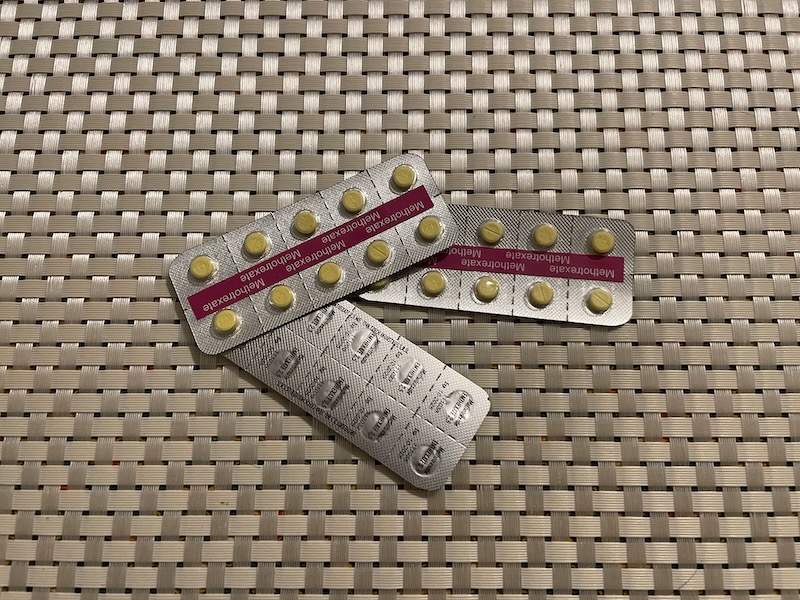 In this experiment, I attempt to find out if I can stop taking arthritis medication, Methotrexate.
Why: I don't want to be dependent on a medication I don't need. It's time saved from travelling to the clinic, mental space saved from remembering to take it, and mental cycles saved from beating myself up when I forgot to take it.
Summary: Stop taking Methotrexate. Stopping didn't worsen the condition. Most symptoms are predicable and caused by my action.
Experiment log [Oct 21]
1st week September 27, 2021 – October 4, 2021: Right wrist is sore on Wed – Thu. Left and right forearm is sore from Thu to Sat. It's probably caused by playing Ghost of Tsushima on the PS4 for 3hours.
2nd week October 4, 2021 – October 11, 2021: Wrist is great. No problems at all.
3rd week October 11, 2021 – October 18, 2021: October 12, 2021, Tues Wrist is a little weak. I guess it might be from lying on the side cramping. my hand. Recovered on Sunday October 17, 2021
4th week October 19, 2021 – October 25, 2021: Wrist & joints are perfect without medication.