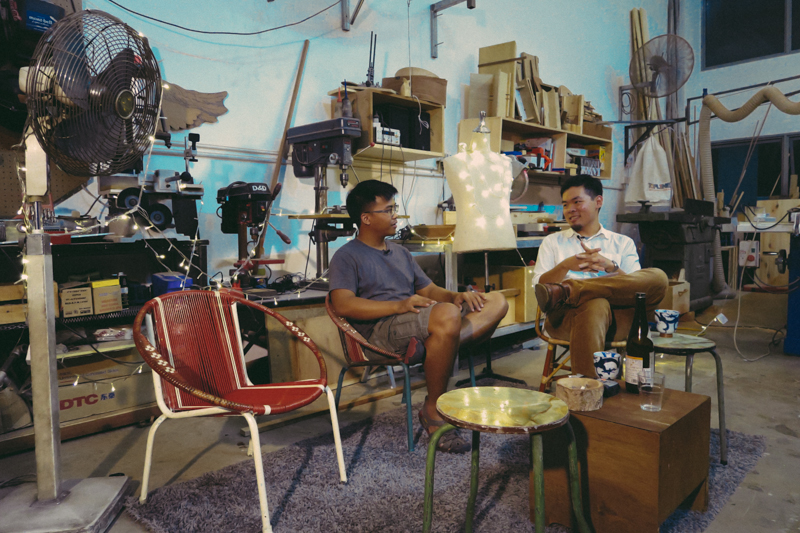 Rafie Chua is the founder and creator behind custom furniture studio, Plane and Bevel. In a fast paced consumerism society that demands for cheap and the good, he left banking and dived into this sunset industry of woodworking. He has since created a sustainable business.
Rafie's creation can found in restaurant, cafes such as Odette, Merely Ice Cream and Choice Cuts. He has most recently been featured on Michelin Guide Singapore. In the interview, we spoke about:
The woodworking scene in Singapore
Machinery and wood working technique
Lessons learnt from traveling around the globe
Difference that separate a hobbyist and professional
Schools of thoughts in woodworking
If it wasn't for him, I wouldn't be able to built the Little Free Library (thank you!).
If you have only got 2 mins to spare, here's a short snippet on (Why he Choose to Leave his Banking Job to be a Wood Worker).
Enjoy!


Scroll down for the link and show notes…
Show Notes
Rafie helped to build the Little Free Library [03:10]
Carpenter vs Wood Worker [06:20]
Rafie's journey before Plane and Bevel [09:16]
Friends' and parents' reaction toward Rafie's career switch [13:41]
What made Rafie quit his white collar job [16:34]
How did Rafie finance Plane and Bevel [17:43]
Advice when working with a partner [21:10]
What would Rafie like to see in young carpenters [25:25]
Rafie's proudest project [27:23]
Plane and Bevel furniture design process [28:53]
Why Rafie chose to go to Japan to learn woodworking [34:33]
Advice for young wood workers in Singapore [39:03]
Rafie's favourite tools [43:33]
Mindset of a hobbyist and a profession [45:42]
The underlying passion of woodworking [49:09]
Why is woodworking culture missing in Singapore? [52:59]
Woodworker in the region [55:28]
Rafie's solo traveling experiences [58:25]
What did Rafie learn from travelling? [1:01:14]
Links
Connect with Rafie: