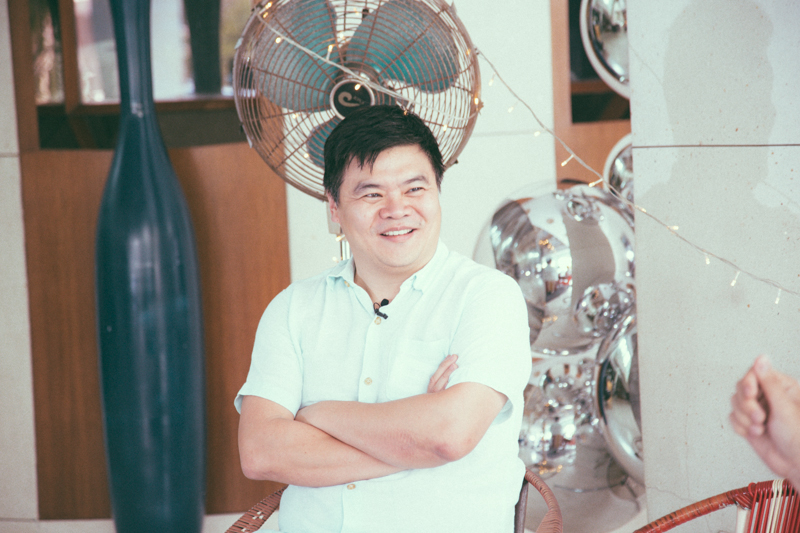 Loh Lik Peng is the owner and director of Unlisted Collection. His career began as a litigator during the Asian Financial Crisis in 1997. He mainly dealt with company bankruptcy. His transition to hospitality occurred in 2000 when he bought a property, now known as Hotel 1929, on a bargain and treated it as a passion project.
Today, he owns several boutique hotels and restaurants in Singapore, London, Shanghai and Sydney. Some of these include (but not limited to) New Majestic Hotel, Wanderlust Hotel,  Burnt Ends and Pollen. He also chairs the Shatec Institute and Singapore Hotel Association and holds directorships at the National Volunteer and Philanthropy Centre, Asian Civilisations Museum and the Peranakan Museum.
We dived into topics including:
– The economics of the hospitality business
– Why Loh Lik Peng only opens restaurants with a co-chef owner
– Hiring practices in the competitive hospitality industry
– Old barbers' chairs and lots more
If you've only got 2 minutes, here's a short video on (Being a Good Chef is Not Enough to Get You That Dream Restaurant)
Enjoy!


Show Notes
Loh Lik Peng shares stories from his childhood [2:09]
The decision to study law [7:21]
Loh Lik Peng on the birth of Hotel 1929 [11:32]
Loh Lik Peng on why he sold Hotel 1929 [16:51]
Loh Lik Peng on the economics of running a hotel business [20:04]
Loh Lik Peng on why he only opens restaurant with a co-chef owner [20:51]
Loh Lik Peng shares the story of his first restaurant, Ember [22:54]
Why did Loh Lik Peng start investing in more restaurant? [25:17]
What does Loh Lik Peng look for in a co-owner? [28:03]
Loh Lik Peng shares advice on people management [32:11]
Advice on hiring in the competitive F&B industry [34:18]
Loh Lik Peng shares lesson from his biggest failures [39:00]
Loh Lik Peng on time management [47:05]
Loh Lik Peng on his fascination for old barbers' chair? [48:40]
What motivates Loh Lik Peng to continue running the business? [52:06]
Links Mentioned
Connect with Loh Lik Peng:
Website | Instagram
Books by Nadine Gordimer
Restaurant Ember 
Pollen Restaurant
Thanks for listening!
Have some feedback you'd like to share? Leave a note in the comment section below!
If you enjoyed this episode, please share it using the social media buttons you see at the bottom of the post.
Also, please leave an honest review for Misfits Podcast on iTunes. Ratings and reviews are extremely helpful and greatly appreciated! They do matter in the rankings of the show, and I read each and everyone of them.
Special thanks to Loh Lik Peng.