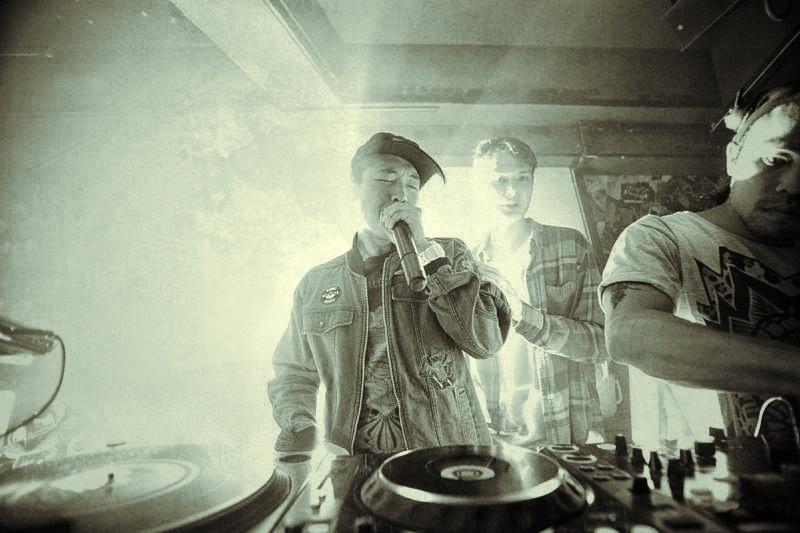 Dharni Ng (@dharniofficial) started beatboxing at age 15.
He studied at Temasek Polytechnic. In 2011, he won Emperor of the The Mic in Canada. He is the first person in history to win The Grand Beatbox Battle Championship twice in a row. He has also has opened for artistes like Black Eyed Peas, Kanye West, Lady Gaga and performed during Mariah Carey's concert.
If you've only got 5 minutes, here's a short video on (Why a Beatboxer can Also BE a Good Businessman?)
And here is the video of the (Final round (Dharni vs TWO.H) at Grand Beatboxing Battle 2014)
Enjoy!


Scroll down for the link and show notes…
Show Notes
Dharni shares his lesson on winning the Grand Beatbox Battle [01:49]
The difference between working hard and working smart [5:39]
A day in the life of a beatboxer [16:27]
Dharni shares advice on working with music agents [18:44]
Dharni shares his philosophy on self expression [23:26]
Dharni speaks about his coming to adulthood [24:33]
Dharni moved to Poland and lived on his own [32:30]
Dharni shares lesson from living independently overseas [37:24]
How does one become self aware and avoid the Ego trap? [46:38]
Dharni on his forage into tech startup [51:54]
How Dharni discover the root cause of his talent [53:59]
Dharni explains how he gives back to the Beatbox community [55:35]
What is missing from Singapore's music scene? [57:16]
Dharni shares his perspective on Singapore's media [01:01:25]
Dharni shares his first travelling experience [01:06:43]
Why did Dharni make Poland his second home? [01:09:20]
Links Mentioned
Connect with Dharni Ng:
Facebook | YouTube | Instagram | Twitter
Dharni @ Grand Beatbox Battle 2013 | Showcase Grand Final
Reeps One interview on his art exhibition
Dharni's Virtual Video (Polish language = Beatbox)
Dj Rattle
DJ inquisitive
Dharni's 2nd Virtual Video (Learn To Beatbox In 6 Languages)
Foodboxer @instagram
Kwaver iOS App
Thanks for listening!
Have some feedback you'd like to share? Leave a note in the comment section below!
Also, please leave an honest review for Misfits Podcast on iTunes. Ratings and reviews are extremely helpful and greatly appreciated! They do matter in the rankings of the show, and I read each and everyone of them.
Until next time!