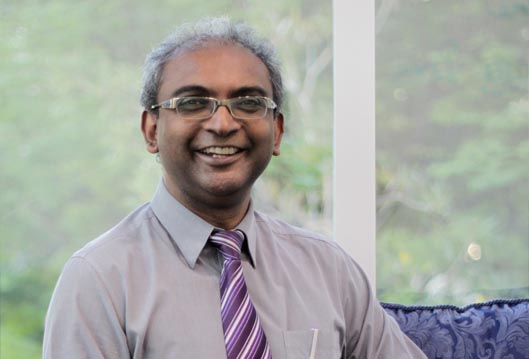 "No one says that they decided to start drinking because my ambition in life is to be an alcoholic. It's rubbish."
– Dr Munidasa Winslow
Munidasa Winslow is a psychiatrist and the executive director of Promises Healthcare. He has been practising psychiatry since 1988 and is known for his work in addiction medicine and impulse control disorders.
He was also responsible for the setting up the Addiction Management Department at the Institute of Mental Health. His last appointment at IMH was the Chief of the Department of Addiction Medicine Department at IMH Singapore.
Dr Winslow is accredited as a master addiction counsellor and a clinical supervisor.
In this conversation, we spoke about
Simple yardstick to test if one has an addiction
The framework recovery process for addictions
Dr Winslow's views on ADHD
and much more!
If you've only got 2 minutes, here's a short video on (Can ADHD Be a Superpower?)


Click "continue reading" for the link and show notes…
QUESTION(S) OF THE DAY: What was your favourite quote or lesson from this episode? Please let me know in the comments.
Show Notes
Why did Dr Winslow choose to study Psychology in NUS? [00:59]
The difference between a psychologist and a psychiatrist? [11:49]
In what cases are drugs used to treat mental wellness? [22:09]
What are some simple and effective solutions for depression? [33:01]
Dr Winslow shares his experience at St Vincent Hospital, Melbourne [36:37]
Why does Dr Winslow think that the Australians are more open about their mistakes? [42:55]
What has Singapore done well in the mental wellness? [45:16]
Dr Winslow shares the best treatment in the industry for addiction? [48:19]
Dr Winslow shares application of human behaviour modification models [54:44]
What was the series of events that made Dr Winslow start the addiction management department at Institue of Mental Health [58:10]
How would one know that one is having an addiction? [01:02:42]
Dr Winslow shares the framework of the recovery process for addictions [01:06:55]
Dr Winslow shares the most common pitfalls when people relapse into an addiction? [01:10:18]
Dr Winslow's views on the legal mandate for psychiatrists to report illegal addictions [01:12:54]
Why did Dr Winslow decide to start his own practice? [01:18:31]
Links Mentioned
Connect with Dr Munidasa Winslow (Promise Clinic):
Website | Facebook
Blink by Malcolm Gladwell
Narcotics Anonymous Singapore
Alcoholics Anonymous Singapore
Sex and Love Addicts Anonymous
The Big Book of Alcoholics Anonymous by Bob Smith & Bill Wilson
Flight (2012)
WeCare Community Services
Thanks for listening!
And if you have any experience with anything we talked about, I'd love for you to open up in the comments.
If you enjoyed this episode, please share it using the social media buttons you see at the bottom of the post.
Share your story in the comments.
Also, please leave an honest review for Misfits Podcast on iTunes. Ratings and reviews are extremely helpful and greatly appreciated! They do matter in the rankings of the show, and I read each and every one of them.
Special thanks to Dr Winslow. Until next time!