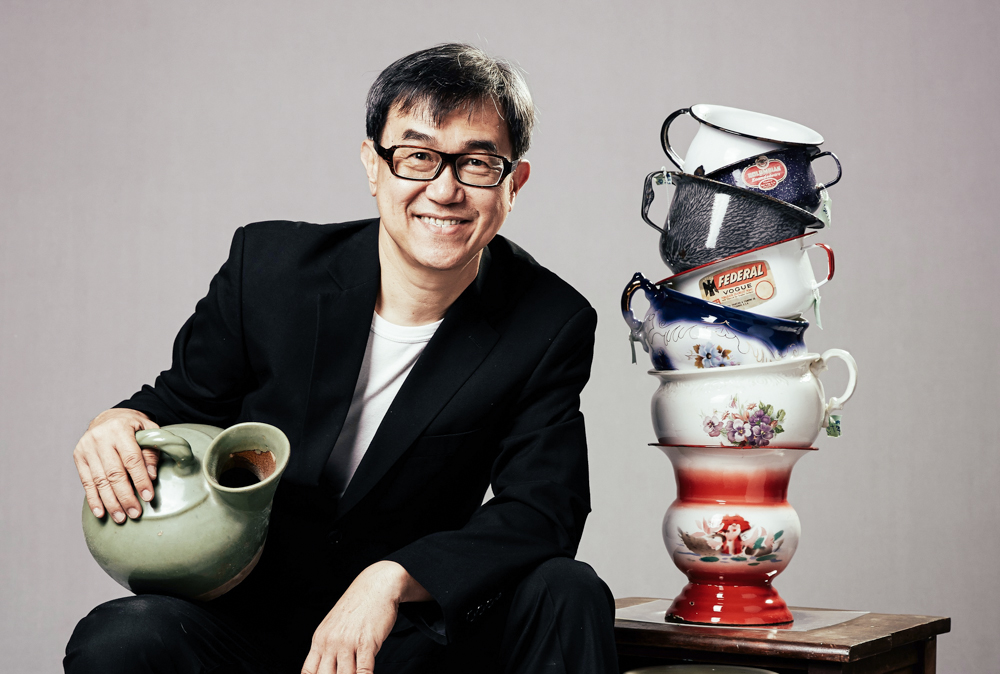 Jack Sim is the founder of the World Toilet Organization (WTO), Base of Pyramid Hub (BoP Hub), World Toilet College (WTC) and the Restroom Association of Singapore.
At the age of 40, he attained financial independence after creating a series of 16 successful businesses. Thereafter, he decided to retire and devote his life to social work.
Jack has been named the Schwab Foundation Social Entrepreneur and is an Ashoka Global fellow. Jack also sits on the World Economic Forum's Global Agenda Councils (GAC) for Water Security and the GAC for Social Entrepreneurship.
Time Magazine named him Hero of the Environment in 2008.
WTO declared November 19 as World Toilet Day which is now been recognised as UN World Toilet Day.
In 2013, at the age of 56, he graduated with Master's in Public Administration at Lee Kuan Yew School of Public Policy. At 59, he graduated from a Silicon Valley think-tank – Singularity University. He is now Adjunct Associate Professor at National University of Singapore and Social-Entrepreneur-in-Residence INSEAD.
In this episode, we talk about:
Using the power of leverage in the world of social enterprise

The pitfall of having a "definition"

What Jack learned in Singularity University

And much, much more
Please enjoy this episode with Jack Sim!
If you've only got 3 minutes, here's a short video on (The Real Currency that You're Spending is not Money)


Click more for the link and show notes…
Show Notes
Jack Sim on his childhood [00:10]
Why did Jack not do well in school? [01:50]
What are the different businesses that Jack started? [07:06]
Jack Sim shares advice on business [11:51]
Why did Jack turn to social work? [17:43]
Jack Sim shares his views on failures [21:47]
Jack Sim shares his experience on suicide counselling [23:58]
Jack Sim's efforts to conserve old heritage buildings [27:37]
How did Jack start the Restroom Association [29:30]
Jack Sim shares lesson from Mechai, Mr Condom of Thailand [34:34]
The root cause of the sanitation problem [38:12]
Jack Sim shares misconception of social enterprise [39:06]
Jack Sim shares his leverage process for WTO [41:49]
The pros and cons of labels: NPO vs Social Enterprise [46:13]
Jack Sim on Singapore [50:15]
Jack Sim explains the Base of Pyramid (BOP) approach [53:02]
Why did Jack go back to study in the Lee Kuan Yew School of Public Policy? [56:59]
What did Jack learn from Singularity University [01:00:03]
How did Jack go about making multiple movies? [01:03:51]
The decision making process that Jack choose on the next idea or project to commit? [01:06:27]
Jack Sim shares the cornerstone of starting a movement [01:10:36]
Links Mentioned
Samaritans of Singapore, Suicide hotline
Mechai Viravaidya, Mr Condom of Thailand
A Series of Unfortunate Events (2004)
In Time (2011)
Everybody's Business (2013)
Meet Mr Toilet
Flush Revolution
Thanks for listening!
QUESTION(S) OF THE DAY: What was your favourite quote or lesson from this episode? Please let me know in the comments.
If you enjoyed this episode, please share it using the social media buttons you see at the bottom of the post.
Also, please leave an honest review for Misfits Podcast on iTunes. Ratings and reviews are extremely helpful and greatly appreciated! They do matter in the rankings of the show, and I read each and everyone of them.