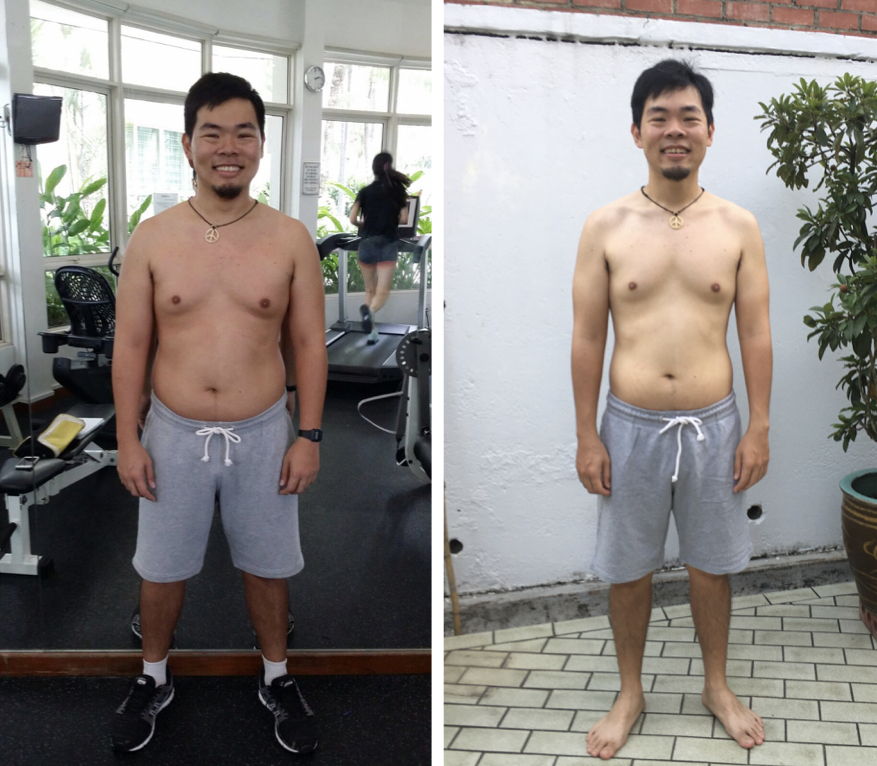 Celebrating the fourth year of my weight loss journey, I've finally gotten the hang of it. From 86kg, I'm about 75kg now (with many ups and downs). I'm on track to hit 72kg by the end of the year (which will be my lightest since I'm 16).
Withings smart scale – has recorded my weight for 4 years. Every morning, it tells me the truth about my weight. I learn the relationship between the food I eat and my weight, daily. I can't stress enough about this important feedback loop. An aside, in 2016, the company was sold to Nokia and it suffered poorly. The founder had since brought it back.
Tim Ferriss' Slow-Carb diet was my first introduction to weight loss. I lost 11kg (from 86kg to 75kg in 12 months). There were others that lost 100 pounds from it. The diet works. But sometimes, I eat emotionally.
The Broccoli test taught me physically hunger from emotional hunger.
Jerzy and Anelia taught me that losing weight has almost nothing related to excise. Exercise is for posture, flexible, power, speed, and almost never about losing weight.
I use large Mason jars to prepare delicious salads every weekend, 6 jars a week. The fridge is always stock with delicious and healthy food when hunger strikes.
James Clear builds on the cult-classic The Power of Habit and wrote Atomic Habits with actionable strategies. A big-picture view of how to build and keep habits.
Get buy-in from friends and family. It can be as easy as "hey, I'm trying to get to the best shape of my life and I need your help. This is my plan." Or as formal as a contract to show that you are serious. (editable version)
Airtable can be hacked to track food intake (uploading photo of meals). I use to stay accountable for my goal's contract. It is the best of it's kind (and mostly free).
Sometimes, I travel to a new country and "need" to try every single restaurant. I gain a lot of weight. I use intermittent fasting as a reset. An 8 hours eating window (from noon – 8 pm). Zero is a beautiful app to manage intermittent fasting. Thanks for the gift, Kevin.
Finally, there a trend of online weight-loss coaches. They are expensive but it might be worth it to have a guide on the journey, someone who has been through it. Just know that if you work with one, you need to like and trust them for it to work. Let them go if you don't like them.
Here's to the lifetime of eating good, looking good and feeling good.