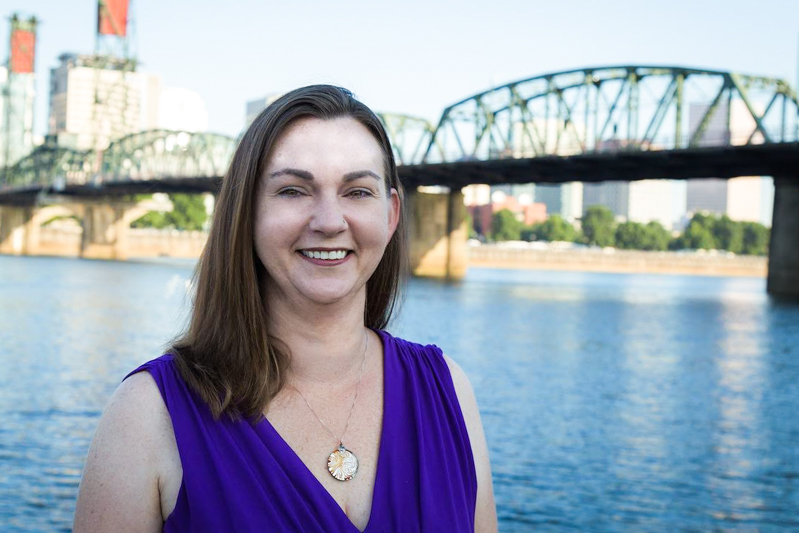 "I don't think we ask deep enough questions and give young people enough credit for being able to have those answer within themselves."
– Michelle Jones
Michelle Jones is the founder of a higher education institution, Wayfinding Academy. It is a new 2-year college aiming to revolutionize higher education. They have been approved to offer Associate's degrees by Oregon's Higher Education Coordinating Commission.
She has taught in traditional colleges for 15 years. Some of the institutions include (but not limited to) Boston University,  University of New Mexico and Concordia University of Portland.
Michelle is also the organizer of TEDx Mt Hood for the last 8 years.
Wayfinding Academy is currently having a GoFundMe crowdfunding campaign from June 17th – July 27th to raise $60,000. Thier goals are to double their student body size, launch a second program, and impact twice as many lives. Donate here. (I have made a donation of $250.)
In the podcast episode [02:40:00], you can listen to a conversation with a student (Meg Lamberger) of the Wayfinding Academy about her experiences.
Enjoy this incredible conversation! It was very eye-opening for me.
In this conversation, we spoke about
How Michelle started Wayfinding Academy with a personal budget of $15,000 for 2 years
Why Wayfinding Academy doesn't have grades
The importance of guides in a student's growth
and much more!
If you've only got 2 minutes, here's a short video – Put it Online or Not?


Click "continue reading" for the link and show notes…